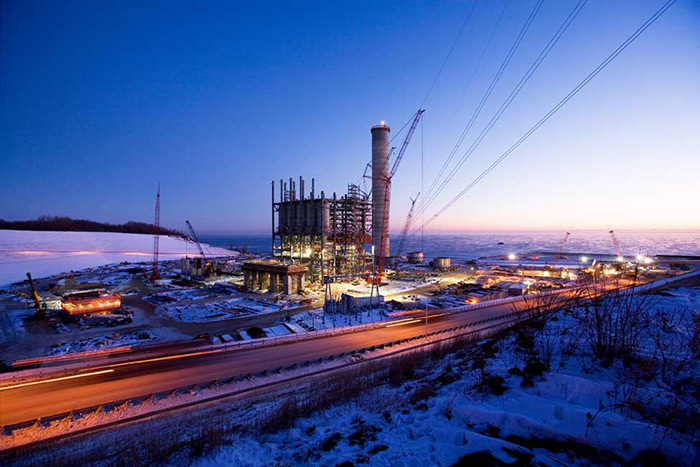 Customer: Bechtel Power Corporation
Owner: Elm Road Services LLC
Location: Oak Creek, Wisconsin, USA
Material Standard: Chinese GB & ASTM
Fabrication Code: AISC & AWS D1.1
Tonnage: 31,000 MT
Duration: Oct. 2005~Jul. 2007
USSL Project No.: 8888
Project Description:
The Elm Road Generating Station, a power plant expansion on the shores of Lake Michigan, USA is the largest private construction project in Wisconsin's history and is among the most efficient coal fired power plants in the world.
The two-unit, 1,230-megawatt supercritical power plant, with a value of US$2.15 billion, will generate enough energy to power more than 1 million homes.
This is the largest project USSL ever done till now.